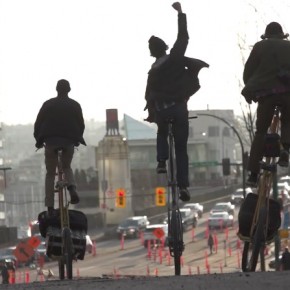 Ja, mit Fahrrädern kann man eine Menge Spaß haben! Und da sind auch ein paar ziemlich wilde Entwürfe dabei...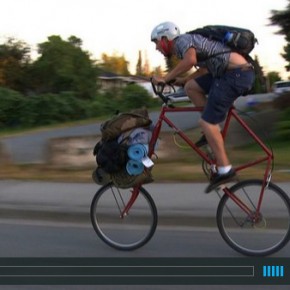 "Four brothers (the Zenga Bros) get together to discuss their dream of the ultimate family road trip. 17 family members, 6 to 60 years of age, tour the Pacific Northwest on custom art bikes and in wildly decorated vans; their dream unraveling on the open road before them."
Ja, auch den Trend zum Tall Bike kann man gnadenlos übertreiben! Dieses hier aus Los Angeles ist wahnsinnige 4,4 Meter hoch. Absteigen wird da zu einem echten Problem. Aber wenn die Straße extra für einen frei gemacht wird, kann man sicher seinen Spaß damit haben… Das Fahrrad in voller Größe sieht man übrigens ganz am...