Noch ein "Blinker-Handschuh" – für die Turn Signal Gloves hat Zach Vorhies aus San Francisco bei kickstarter erfolgreich Geld gesammelt. Jetzt kann seine Idee in Serie gehen.
The safest and most technologically advanced pair of cycling gloves ever made. Period.
Bei den Turn Signal Gloves sind kleine LEDs auf dem Handrücken befestigt, die mit einer kleinen Knopfzelle betrieben werden. Damit die LEDs auch nur aufleuchten, wenn man abbiegen will, befinden sich zwischen Daumen und Zeigefinger zwei Kontakte, die man durch ein Faust schließen kann. Dann leuchtet der Pfeil. Wasserdicht sind sie auch und können sogar gewaschen werden. Der Preis liegt bei 75 Dollar. 85 bzw. 100 Dollar – je nachdem, für welches Batteriemodell man sich entscheidet.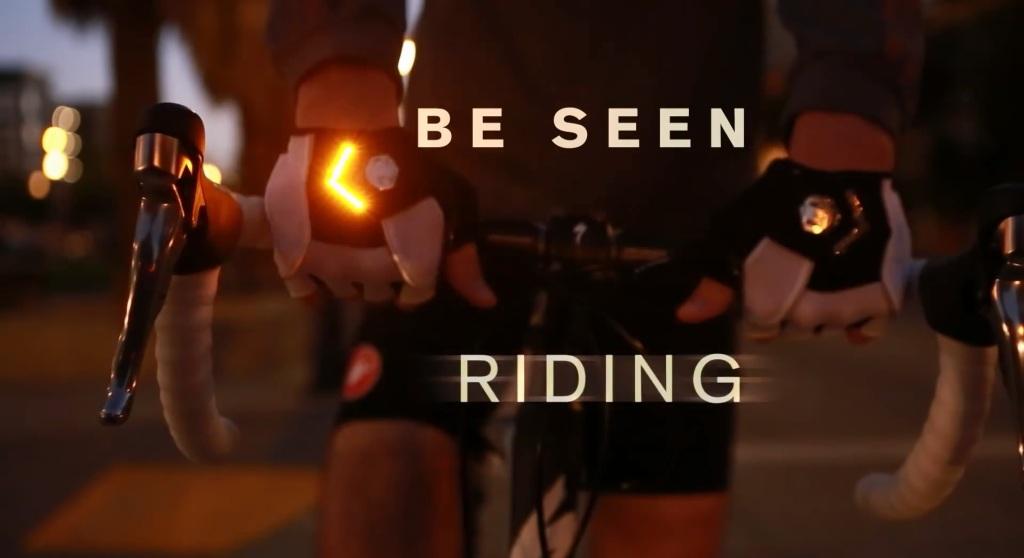 kickstarter