Auch in Singapur wird das Fahrrad immer beliebter. Deshalb hat die Medienagentur OMD mit dem Designbüro DDB und Clear Channel eine Kampagne aufgesetzt, die für mehr Sicherheit und Respekt im Straßenverkehr sorgen soll.
Laura Gordon von OMD: "There is a need to educate motorists and cyclists on safety awareness, and that a bicycle is a legitimate mode of transport. The responsibility for safer roads lies with both parties, as more citizens take to road cycling in a bid to get healthier and fitter, and executives are looking for alternative commuting methods. As a cyclist myself I felt there was room for greater awareness; and we hope the message of this campaign reaches the hearts and minds of everyone. I think people sometimes forget that the person on the bike ahead, is someone's son or daughter, husband or wife, mother or father and potentially is a realisation that may come too late."
Es ist mittlerweile eine von vielen Kampagnen auf der ganzen Welt, die auf die Risiken für Radfahrer hinweisen. Leider ist das aber auch immer noch nötig. Für Deutschland würde ich mir ebenfalls mehr von solchen kreativen Initiativen wünschen. Lokale und regionale Ansätze, wie hier in der Millionenmetropole Singapur, wo die Kampagne auf bestimmte Bezirke begrenzt ist, sind da meiner Meinung auch hilfreicher als bundesweite, vom Verkehrsministerium initiierte Kampagnen. Diese berücksichtigen selten die örtlichen Besonderheiten, sind zu grob geplant und oft nur auf wenigen Großleinwänden zu sehen.
Hier sind auf jeden Fall die schicken Plakate aus Singapur!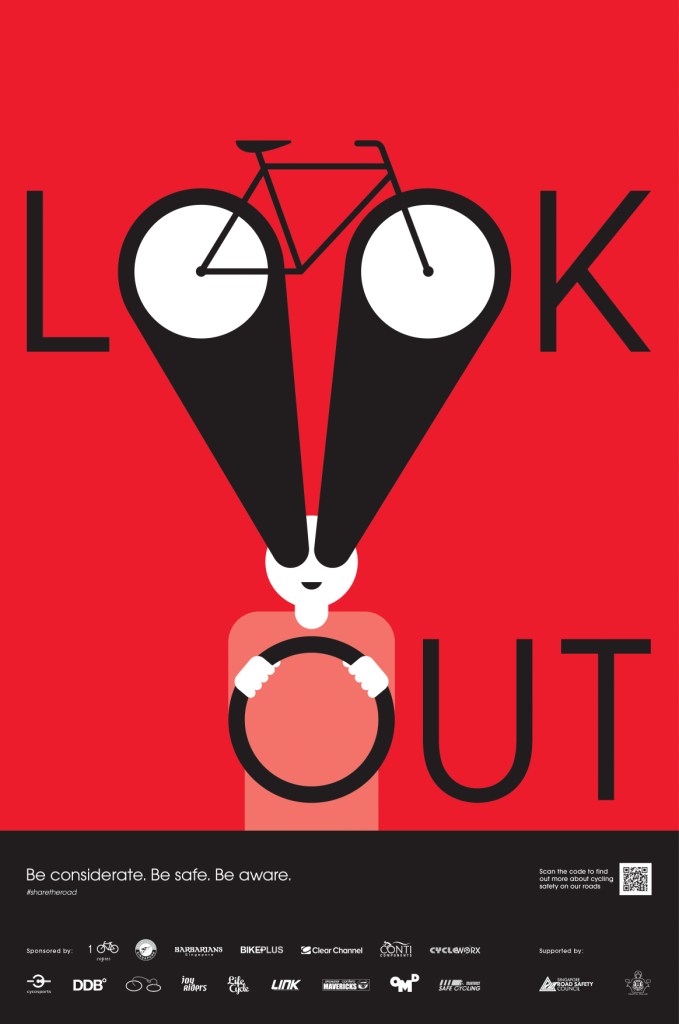 Credits – Project Team: Laura Gordon, Genevieve Chen, Arundhati Saha (OMD). Designers: Thomas Yang, Huang Yizhen (DDB). Copywriter: Andrew Hook (DDB).